W h a t c a n C l i e n t s e x p e c t ?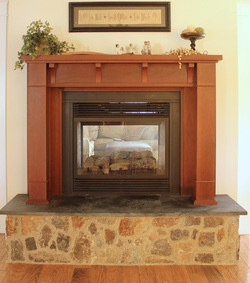 Mission Statement

To work closely with our customers through inspiration, design and function to create genuine value for our clients. Provide the highest quality craftsmanship available. To improve a little everyday and have some fun!

How we Work

Because we're involved in such a wide range of projects, both large and small, a "one-size-fits-all" process isn't realistic or practical. We do feel however, it is important to summarize how we generally handle most projects.

Initial Steps

When we first receive an inquiry about a potential project, we'll take a little time to learn more about it. We'll ask you some questions to help us evaluate the size and scope of the project, your time-frame, the location, an approximate budget and your specific goals. If it seems like we'd be a good fit for you and your project, we'll set up an appointment to meet at the property so we can get to know each other a little bit better and give us the chance to get to know the house.

If you'd like to see some of our previous work at this time, we can coordinate appointments with past clients so you can see "real world" results of our design capabilities and our craftsmanship. If we all feel it would be best to continue on together, we'll then help you with pre-construction planning.

Pre-Construction Planning

If you're already working with an architect, great. We're more than happy to work with you and your architect from the beginning stages of your project. One benefit of our early involvement is we can review the drawings as they're generated, from schematics through working drawings, and provide valuable advice on building materials and construction methods. We can also supply you with preliminary cost estimates and discuss possible budget conflicts if it looks like your proposed project will exceed your numbers.

If you don't have an architect we can recommend one who would be right for your particular project. We've worked with several excellent architects in the area on renovations, restorations, kitchens, and additions. Or, if you prefer, I have an extensive design background and frequently work with clients on this phase of the project. When plans are "client approved" we'll package them up and forward them on to an Engineer we work with to analyze and stamp for submission to the Planning Department.

At the end of the pre-construction phase we'll provide a comprehensive proposal for your project which includes a detailed scope and estimate. Our estimates will outline either a Fixed Price Total or a "Hybrid" Total, where 85-90% of the job is fixed in price, but the rest is done on a Time and Materials basis. This is more common on repairs we cannot see until demo or on phases that are complicated and difficult to estimate in advance. Structural repairs can fall into time and materials along with architectural details that have not all been planned in advance.

Construction

We're somewhat unique in our approach to the projects we work on. From our beginnings as a company we decided to schedule only 1 project at a time. I will be on your project virtually every day which allows me to oversee your project continually from start to finish. I can immediately adapt to any design changes that arise plus maintain the highest levels of quality control.

It allows you to deal directly with the owner and receive immediate feedback when issues arise. You and I will work closely together from the pre-construction planning phase through the last day of your project ensuring a sense of continuity you will not see elsewhere.

Because we've had the opportunity to develop skills in many areas of restoration, our crews may be involved in quite a bit of most phases on a project. We also rely on a handful of quality sub-contractors to compliment our crew and work hand-in-hand to produce excellent results. Please be certain that no matter who performs the work, quality craftsmanship will be tightly controlled.

---