U p g r a d e C o s t T a b l e
The
Quick Quote Formula
is only for refinishing the cabinets but many clients would like new doors, drawer fronts, hardware, etc. to totally update the kitchen.
Here is a list of "ball-park" prices for common refinishing options. Each category has a range of prices that is dependent on it's size, the quality, the material used, the process to make the part and how it functions when installed. I've chosen pricing based on an average of what most of our clients choose when we work on their project.
We also have a
Quick Quote Worksheet
that allows you to add separate upgrades to your project and generate a "Ball-Park" Total for your project.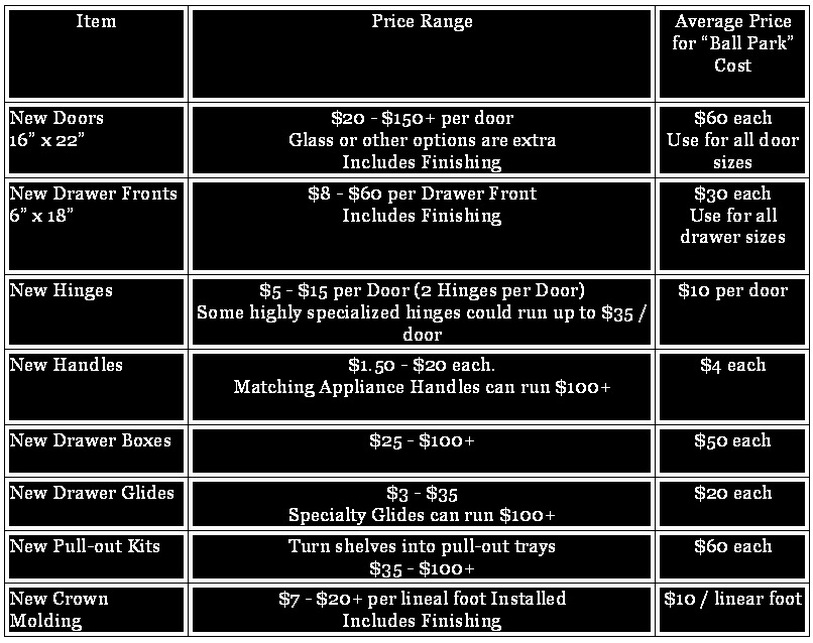 This list is for some of the more common upgrades as the list of potential upgrades is exhaustive. Only after an interview will we be able to determine what upgrades, if any, will meet your particular needs along with their associated cost.