H o m e o w n e r C o l o r - C h a n g e C a b i n e t P r e p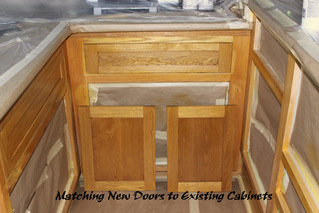 Although our pricing is extremely competitive, we understand that the cost of a Color Change may still be a little outside your budget. Our solution to this problem involves you and I working together to get the project done at a substantially lower price.

By using your elbow grease to prep and mask your cabinets, we can come in behind you with our equipment and expertise to stain and finish them. In most cases you'll save close to half the cost of us doing all the work from start to finish.


Preparing your own cabinets for a Color Change is a much bigger commitment than taking on a renovation project, but the reward is so much greater. We'll guide you step-by-step through the process needed to ensure the cabinet preparation is ready for staining and finishing.

Our goal is to coordinate finishing the doors, drawer faces, and cabinet boxes with you in order to minimize our time on the job-site. By efficiently using our time, you'll realize the greatest savings possible.





---